The label SHAROKINA
SHAROKINA stands for high-quality handbags and accessories made of genuine cowhide that combine timeless shapes with unique surface textures.

The entire collection is designed by the fashion and product designer Sharokina Golpashin in Düsseldorf, Germany, and handmade in a small or limited edition.
Specially developed laser cuts, as well as three-dimensional material manipulations, result in both exciting visual and haptic contrasts.
"Through sophisticated details and unconventional pattern designs, I develop leather goods that balance on the fine line between fashion and jewelry." Sharokina Golpashin

Every single product from SHAROKINA is not only an absolute eye-catcher but also a valuable unique item, that, together with the unmistakable scent of good leather, steadily appeals to the senses.
Sustainable
100% handmade in Germany. Ecologically or vegetable tanned leather from Germany, Belgium, Italy. Climate neutral shipping, plastic-free packaging.
Sophisticated
Exciting finishing techniques. Unique surface textures. Extraordinary details. Unconventional patterns.
Sensual
Haptically and olfactorily appealing through special surfaces and premium materials. Unique pieces that tell stories.
The leather
The soft haptic, the pleasant smell, and the unmistakable feeling when touched – leather is one of the most sensual-appealing and multi-faceted natural products ever.

But its quality highly depends on where and under what conditions it was tanned.

SHAROKINA uses only ecologically tanned quality leather from Germany, Belgium, France, and Italy. The corresponding tanneries are particularly eco-friendly and resource-saving and also socially responsible.
Thanks to their state-of-the-art technology, they keep the water and energy consumption, and the waste volumes as low as possible, and recycle wastewater in their wastewater treatment plants. Of course, they also meet the legal requirements of Germany and the EU as well as the REACH regulation, one of the world's strictest chemicals laws. Among other things, this regulates that no chromium (VI) may be detectable in the produced leather.

Each product label and each product page on the online shop of SHAROKINA provides information in which EU-country the respective leather was tanned.
The designer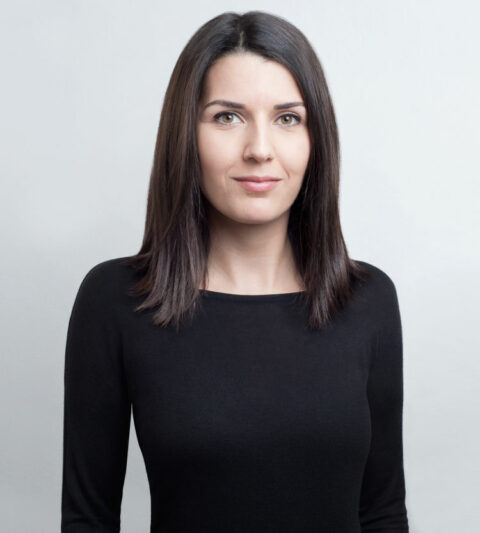 Behind the SHAROKINA label stands the fashion and product designer Sharokina Golpashin.

The daughter of a German mother and an Assyrian father studied fashion design at the University of Trier, Germany, with a semester abroad at the University of Art and Design in Basel, Switzerland. Here, in 2008, she focused on leatherworking for the first time and quickly discovered her passion for this material.

The almost limitless design options paired with the precious and sensual character fascinate and inspire her again and again.

From that point on, leather products became an integral part of her collections, and the idea of ​​her own leather goods label was born.
Sharokina gained valuable experiences at HUGO BOSS AG (menswear design and creative management), Modepioniere Berlin (manufacturing), and QVEST magazine (fashion and design editorial office), as well as during a guest semester in the field of gemstone and jewelry design at the University of Trier, location Idar-Oberstein, Germany.

After graduating in winter 2010, she decided to study for a master's degree in product design at Düsseldorf University of Applied Sciences and specialized in the development of genuine leather accessories.

Already during her studies, which she completed in summer 2015 with the Master of Arts, she officially established the label SHAROKINA. Since then, she puts a lot of passion and attention to detail into every step of the collection development.

SHAROKINA was awarded the Red Dot Award in 2020 and 2021 and received the prestigious Manufactum Staatspreis NRW, one of the most important prizes of its kind in Germany, in April 2021.
Earlier fashion and accessory collections