Leather Care
To ensure long-lasting pleasure with your leather goods from SHAROKINA, you should use appropriate cleansing and care products regularly. Choosing the right leather care is of vital importance because the agents have to be perfectly adapted to the needs of the respective leather to be most effective.

With our leather care series made in Germany, we offer you high-quality cleansing and care products for all of our smooth leathers. Here we differentiate between easy-care and sensitive smooth leather.
Easy-care smooth leather has a surface coating in the form of a color sealing or a metallic finish (a very thin metallic foil). That makes this type of leather water-repellent and more resistant to stains and dirt compared to an open-cell smooth leather.

Sensitive smooth leather has an open-cell structure without any surface coating. This type of high-quality leather is characterized by a warm and supple touch, but also by its increased sensitivity. Without appropriate care, a water drop could be absorbed by the leather and could leave unsightly stains.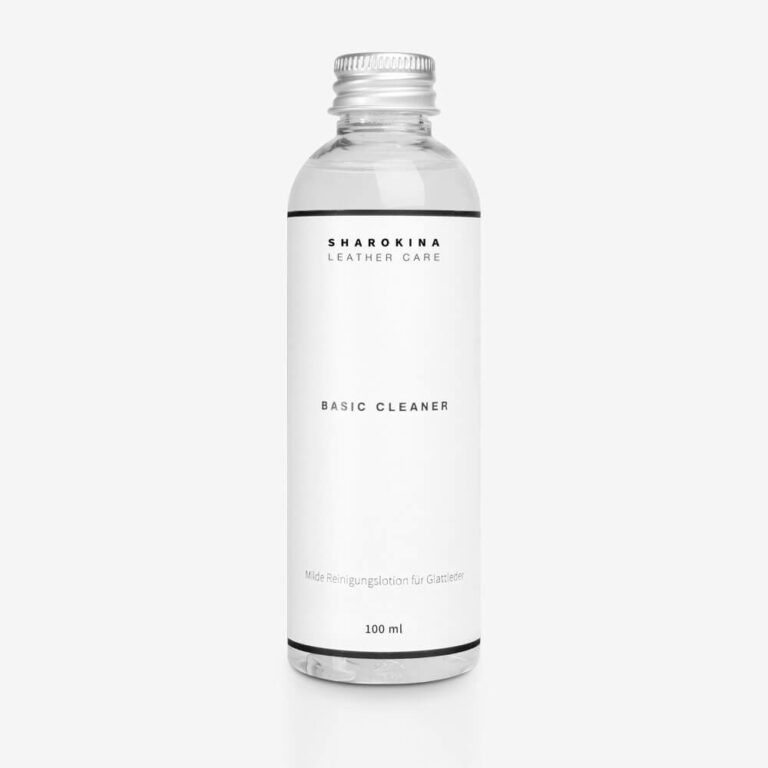 Basic Cleaner
The Basic Cleaner gently removes soilings and prepares the leather for the following care with the Classic Protector (easy-care leather) or the Sensitive Protector (sensitive leather). It is perfectly adapted to the pH value of leather.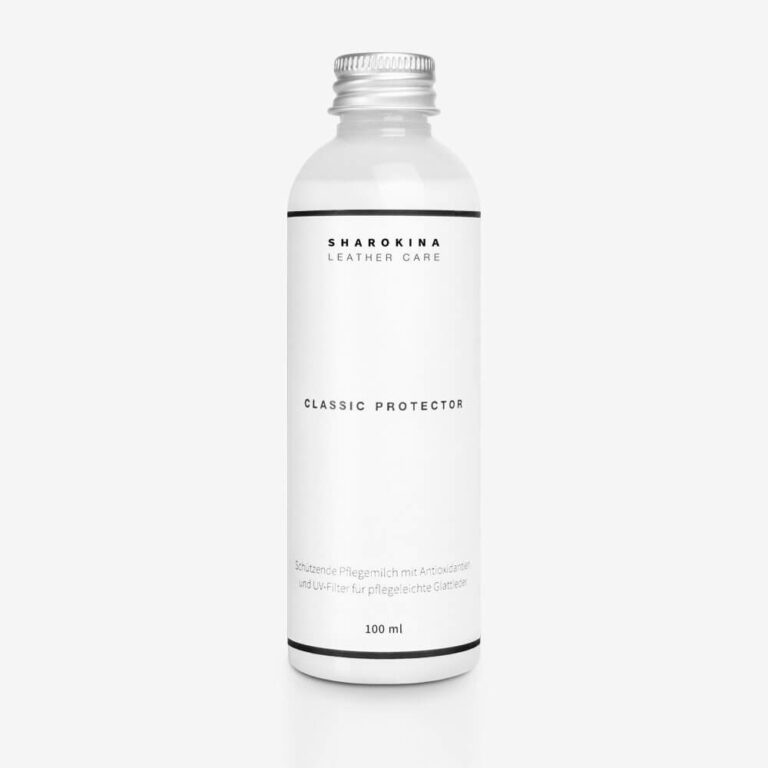 Classic Protector
The Classic Protector is a care lotion for easy-care smooth leather. It contains antioxidants that stop the deterioration of leather and UV filters that protect it against sun-bleaching. Friction reducers make the leather abrasion-resistant, and lipid-replenishing agents keep it supple.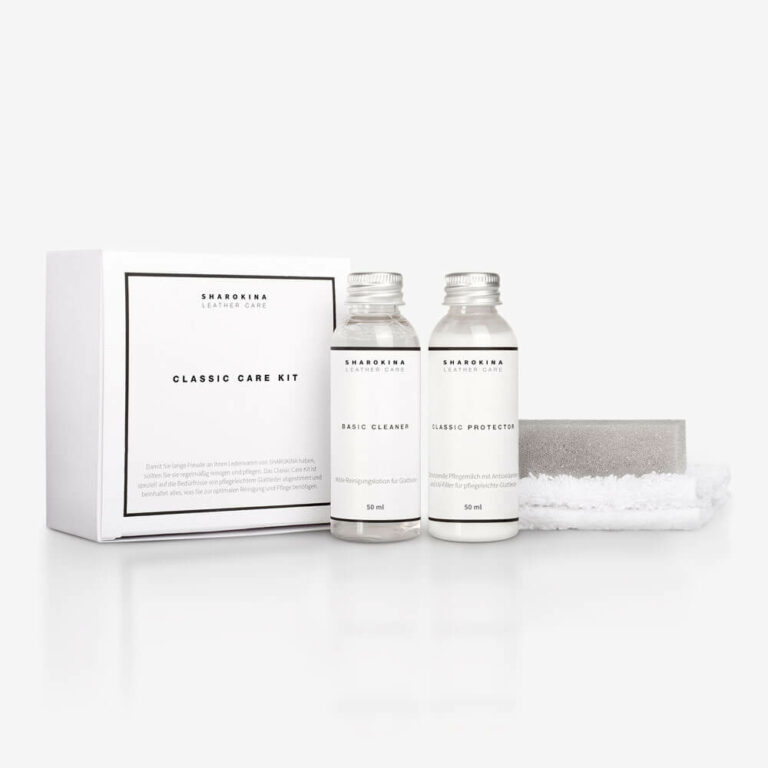 Classic Care Kit
Care Kit for easy-care smooth leather, including:
50 ml Basic Cleaner
50 ml Classic Protector
1 Cleansing sponge
1 Cleansing cloth (90 % cotton, 10 % polyacrylic)